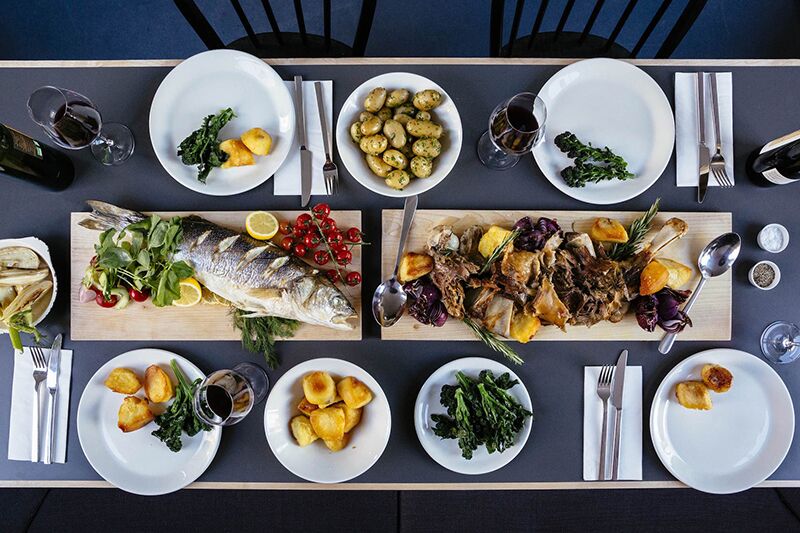 A modern interpretation of classical European flavours
That's a fun fact for ya! Perilla means 'Danger' or 'You Are At Risk' in Catalan, my mother tongue (along with Spanish). But truth is, you'll be in great hands if you dine at Perilla in London, this place is far from something risky, unless we talk about food. Once again, I'm impressed.
WHY? I love mix and match in food, and I feel London is becoming and addict to it, too. Perilla takes great conventional dishes and adds unique ingredients and sauces to it, that make each one of their dishes very special.
We tried this place at dinner time, which I think was a plus, as the venue has that romantic je ne sais quois that makes it super lovely. Each table is tiny but big enough to have a feast.
We don't like to get given a set tasting menu, but I have to say that price-quality and everything that you get, you are better off by doing so, if you are not as fussy as I am.
Their customer service is sensational. I've become quite picky with my wine lately, and they were very attentive to give me enough suggestions and trials before I decided on which one to go for. To start of, we had a delicious seaweed bread with brown butter which was to die for; and YES, I am OBSESSED with bread. For mains, we had a superb mushroom with walnut sauce, pot roast broccoli with cabbages & hunt yogurt and surprisingly we tried roast cod and grilled lamb. A bit of everything! Of course, many desserts came after but our pick for the week would go for the Walnut Custard Tart with shaved chestnuts. There were raw mushrooms in our dessert, and they matched perfectly. NOW, I know all of this sounds amazing but we aware that these fellas change their menu frequently, so you may get a whole different deal depending on which season you. Worry-less, it will be fantastic.
WHERE is this place? 1-3 Green Lanes, Mildmay Ward, London N16 9BS; in between Dalston and Canonbury
WHEN? Monday to Friday only for dinner from 6-11pm, Weekends for brunch, lunch and dinner between 12,30-11pm
You are not in danger, but your belly will be if you miss out on this one.
TCB xx