Those who know me well know that one of the three things I can survive without* is ice-cream (or Gelato, however you want to call it). No matter if it is summer or winter, whether it's sunny or it rains, ice-creams are part of my life all year round. In fact, I prefer to have ice-cream when it's raining and cold (and I am obviously covered in bed, binge-watching Netflix).
However, I've been doing some tasting all over the city in the search of my favourite ice-cream parlour. I must say, there's a lot of great stuff in the city. And that is why I decided to provide you with some guidance on where is good to go. Hope you like it!
Keep on licking, Keep on loving.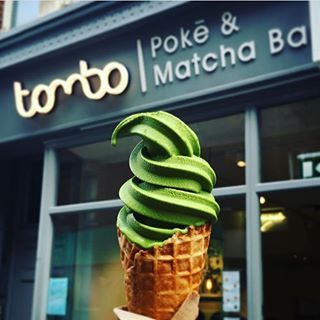 TCB xx
CENTRAL
Gelupo is definetely my go-to ice-cream shop when in central London. Gelato from the Alps, home made and with delicious nouveau flavours.
 
Milk Train Cafe is great for those who love Japan. This ice-cream shop got famous thanks to its candy-floss ice-cream cones. They are available in three flavours, and three flavours only, including Hojicha (roasted green tea), Matcha and Vanilla.
 
Tombo Cafe or Shackfuyu for those real matcha lovers, these will give you a total energy boost!
CHINATOWN
Bubblewrap is the new kid in town. Expect cues of at least 1 hour to get this delicious Hong-Kong style bubble waffle filled with delicious ice-cream and as many toppings as you like. If you can't be bothered to do such a huge line to get 'just a dessert', then I suggest you going to Nosteagia in Picadilly, literally the same stuff, but not as hipster.
 
Bake serves the biggest Taiyaki in town, a japanese-style fish-shaped waffle with either matcha, vanila or chocolate ice-cream.
NORTH & EAST
Marine Ice is a north-London institution when it comes to ice-cream. The since the 1920s!
 
Chin Chin Labs is a more futuristic option in the heart of Camden Lock Market. This shop sells nitro-ice cream! Worth checking out if you are into finding something different.
 
Soft Swerve Society is also a new kid in town. And a kid that is doing very well! Located at Box Park Shoreditch, this little shop serves premium soft serves in a more sofisticated shape than your average ice-cream cone. It also serves what they call 'freakshakes', the ultimate american-style cups filled with ice-cream, whipped cream and anything sugary that you wished for.