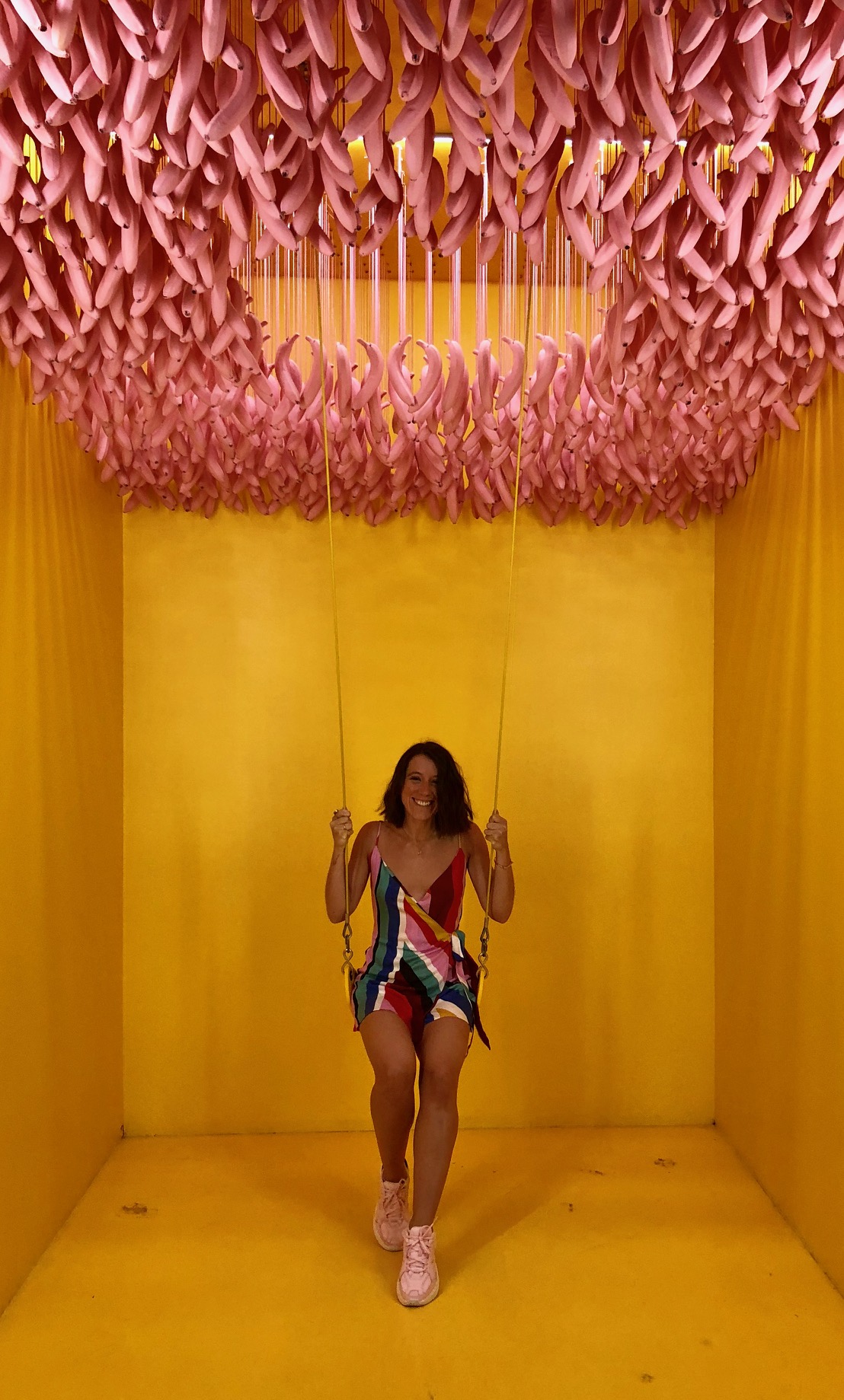 At the Museum of Ice Cream.
INSTAGRAM LOVER?
ICE CREAM ADDICT?
PASSION FOR COLOUR?
Looks like we found our very own Paradise: the Museum of Ice Cream
After many attempts to get tickets for the Museum of Ice Cream (aka MOIC, an acronym for "movement of imagination and creativity"), we finally managed to score a pair for our recent visit to San Franscico, and I, personally, was very excited.
Those who know me well know that I have a little addiction to ice cream. I could literally eat it anytime of the day, anytime of the year. Even for breakfast. So, when I heard about this place, it was only natural that I needed to check it out for myself.
This place is heaven for those who love taking selfies and creative pictures. An interactive art exhibit with ice cream and candy themed exhibits (to keep you high, obvs!), all brightly colored, in a maze of rooms containing, among other things, a rock-candy cave, a unicorn, and a swimming pool of rainbow sprinkles. The whole concept resonates happiness and positivism, and those are traits that I really look for, in life and in my peeps.
The Museum started in NYC few years ago, and since then it has expanded to LA, Miami and San Francisco. There were definitely a lot of kiddos when we visited it; however, I do believe this is meant for all lovers of ice cream, whether these are adults or kids. Tickets must be purchased in advance for specific time slots online only, so make sure you grab yours soon enough as these sold out very quickly!!
Stay tuned peeps,
TCB xx
WHAT I WORE:
ZARA Polka Dot Kitten Heels & HandBag (currently on sales, sold out online; similar below)
H&M Meanswear LOVE Pride Tee (worn as a dress!)
J'ADIOR Undies
Monarch Tokyo Figgy Sunnies in Clear Orange